Senomix Timesheets
Downloads: | Views:

Senomix Timesheets is the easiest networked timesheet software for engineering and project-based offices. Senomix's user interface lets employees register their time in as detailed or general a manner as required and collects your companyís timesheet, billing and project status information on one computer for easy reference. - Providing your staff with an easy, one-button click to submit their time or store a timesheet layout for future use, Senomix Timesheets' simple structure enables a user to log on and register their work hours within a minute of effort. - Project status, timesheet, billing and invoice reports allow you to keep on top of your teamís current work in progress, with archived timesheet information available for reference when constructing schedules and effort estimates. - As Senomix Timesheets may be used with any Java-compatible PC, your office can coordinate the work of employees running Microsoft Windows or Linux operating systems without the administrative headache of managing multiple applications on multiple platforms. - With Work in Progress reports, database exports, invoice generation and QuickBooks / Peachtree import capability, Senomix provides a timesheet solution ready for integration with your office payroll and billing system. - The evaluation version of Senomix Timesheets listed here provides access to 3 system users for an unlimited time period. For more information about this product, please visit our web site at http://www.senomix.com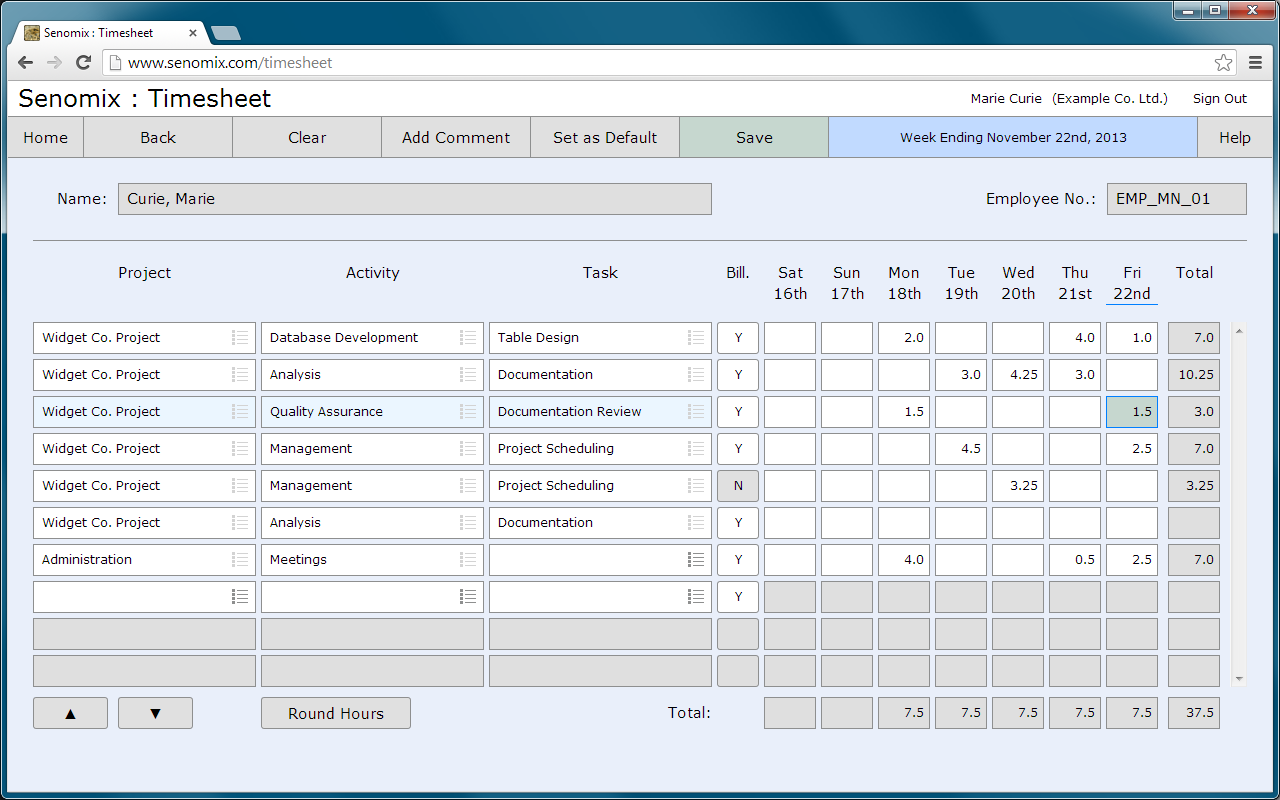 Author: Senomix Software Inc | License: Freeware
Version: 2 | Size: 40000 KB | Platform: Win98, WinME, WinXP, Windows2000, Linux, Java
Date Released: 06-12-2004
Senomix Timesheets Related Program:
timesheet, timesheet software, time tracking, time billing, timesheets, time sheet, time sheet software, timesheet management, employee time, employee time sheet, timekeeping, web based time sheet, timesheets, timesheet tracking, project scheduling, export data to, installed
Universal Explorer
Powerful windows explorer file manager and viewer.


Disk Size Manager
Analyses hard disk space and collects statistics.


Web Data Extractor
Email marketing software to extract specific contact.


ListMotor
Email List Manager, operates with email stored in simple text files or csv files.