ObjectDB for Java/JDO
Downloads: | Views:

ObjectDB for Java/JDO a powerful yet compact Object Database (ODBMS) for Java, written entirely in Java, and compliant with the Java Data Objects (JDO) standard developed by Sun. ObjectDB for Java/JDO is designed to handle efficiently databases of various sizes, from a few KBs to hundreds of GBs. Among its features are small footprint, high performance, rapid development, easy deployment and flexible architecture (1-Tier, 2-Tier or N-Tier).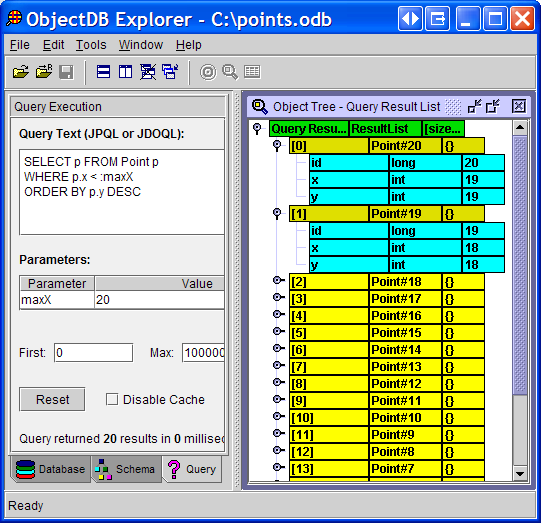 Author: ObjectDB Software | License: Freeware
Version: 0 | Size: 1193 KB | Platform: Windows,Dos,Linux,Mac,Unix,Os2
Date Released: 03-06-2003
Homepage | Download

jdo, java data objects, java, database, object database, free database, oodbms, odms, object, persistence, sql, mysql, dbms, jdbc, j2ee, ejb, jsp, servlets, jbuilder, eclipse, netbeans
Universal Explorer
Powerful windows explorer file manager and viewer.


Disk Size Manager
Analyses hard disk space and collects statistics.


Web Data Extractor
Email marketing software to extract specific contact.


ListMotor
Email List Manager, operates with email stored in simple text files or csv files.